NEI Global Relocation
Real Estate
Employees
+ 200 Employees
About
NEI Global Relocation 30 Years of Service Exceeding Expectations About Us NEI Global Relocation (NEI) is a full service, relocation management company that has been supporting its clients&rsq...
More about us
About
NEI Global Relocation
30 Years of Service Exceeding Expectations
About Us
NEI Global Relocation (NEI) is a full service, relocation management company that has been supporting its clients' corporate relocation programs worldwide since 1985. Whatever it takes to relocate an employee across town or around the world—we make it happen!
We live up to our reputation of Service Exceeding Expectations in every aspect of our business, which serves more than 170 corporate clients—including many Fortune 500 companies. The stability of our company stems from hiring individuals who share our commitment to service excellence and a continuous improvement philosophy. This culture has led to NEI being recognized as one of the top relocation management companies in the country.
Our history of service excellence is confirmed in industry surveys, through client recognitions and from our employees who make it all happen. In 2014, NEI received the following recognitions:
HRO Today: Relocation Baker's Dozen – the top provider for Overall Satisfaction and Quality of Service.
Trippel Survey & Research, LLC - #1 in the Nationwide Relocating Employee Survey©, where more than 7,000 transferees were surveyed; and #1 in the Relocation Managers' Survey.
Winner of SEVEN Stevie Awards for Women in Business, including a Grand Stevie. Category wins included, Company of the Year, Lifetime Achievement Award, Female Executive of the Year, Management Team of the Year, Employee of the Year and Mentor/Coach of the Year, PLUS a Grand Stevie!
Winner of The Coca-Cola Company Partners in the Promise Award after only one year of service, the Exelon Diverse Supplier of the Year Award and the WBE Who Rocks Award presented at the WBENC National Conference (nominated by MillerCoors).
Our employees voted us Best Place to Work in Omaha in the large company category
The Institute for Career Advancement Needs named NEI the Best Place to Work for the Advancement of Women
What We Do at NEI Global Relocation
Imagine that you have just accepted a position with a company that will be relocating you to another part of the country. Where do you start? If your company is a client of NEI, it starts with a phone call, where one of our Account Executives completes a needs analysis for your individual situation.
From that point on, you have a professional relocation consultant (our Account Executive) to guide you through your move…from helping you sell your home to finding a new home and everything in between.
That's why NEI needs good people who are service oriented and enjoy helping people. We nurture a positive family friendly environment with teams who work together to provide our clients and their transferees with solutions to their relocation needs.
We prefer our candidates have a solid work history, ideally with two or more years in relocation, real estate or a related field, such as household goods shipping, mortgage banking, accounting and payroll, title work, home appraisals, home inspections, temporary living, etc.
As a Nationally Certified Women's Business Enterprise and a company that works with clients, transferees, assignees and service partners all over the world, NEI values diversity.
Why NEI?
NEI offers competitive benefits in a learning environment designed to help people succeed. It's a family friendly and fun place to work where you will learn something new every day. You will also see how your efforts are impacting the lives of people who need to relocate their families and how you are contributing to NEI's success.
Here are some comments from our employees who can best answer the question, "Why NEI?":
"Thank you for being the most incredible group of colleagues anyone could ever have."
"NEI wrote the book on collaboration and teamwork, and I've learned so much from you all."
"If you want to work in an atmosphere that is team oriented, where people have compassion for one another, and are supportive to help you learn, then NEI is the place for you."
"What I like is the people I work with and the job that I have."
"I love looking at a challenge someone is facing and coming up with a creative solution."
"I've been with NEI for 18 years now and have received experience in every department. It's been a great opportunity for me to learn and grow professionally."
"One of the exciting things for me is to watch people grow into management positions in every department."
"NEI is a woman owned and managed company. I have to say that the environment is different than anywhere I've ever worked."
"We work with a lot of Fortune 500 companies and we really get to know their culture and how they operate internally. It is very interesting."
"My job at NEI is to assist transferees in relocating to another country. That includes helping to coordinate their visa and immigration papers, educating them on the differences between one country and another and just helping them get resettled."
Parent Company
NEI Global Relocation is a division of the NP Dodge Company which was established in 1855. NP Dodge Company is the oldest full-service, family-owned real estate firm in the United States.
Read Less
2707 North 118th Street, Omaha, NE 68164 United States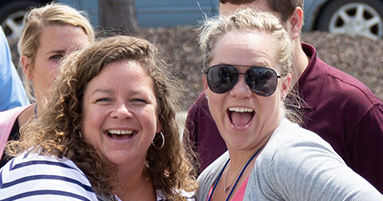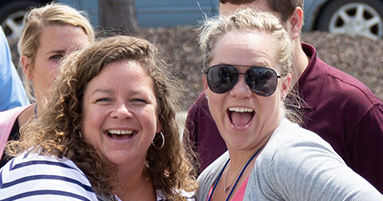 Technologies
Cascading Style Sheets (CSS)
Object Oriented Programming
Cascading Style Sheets (CSS)
Object Oriented Programming
Our Culture
NEI has a culture of compassion and caring, not only for the relocating families we help but for our coworkers as well. We work to live our values each day while having fun in the process.