Methodist Health System
Health Care/Wellness/Fitness
Employees
+ 2,000 Employees
About
Methodist Health System, one of the Leading employers in the Omaha, Council Bluffs and Fremont areas.  Our mission is simple: Methodist Health System is committed to caring for people. Methodist H...
More about us
About
Methodist Health System, one of the Leading employers in the Omaha, Council Bluffs and Fremont areas.  Our mission is simple: Methodist Health System is committed to caring for people.

Methodist Health System is the not-for-profit parent of a family of corporations dedicated to improving the quality of life by supporting excellence in health care and health care education.

Methodist Women's Hospital, the region's only facility dedicated to excellence in women's health services, opened in June 2010 at 192nd and W. Dodge in Omaha, Nebraska. This $120 million, 116-bed, five-story acute care inpatient hospital features a Level III neonatal intensive care unit, as well as hotel-style amenities including private rooms, family space, green space, room service and decentralized patient check-in.

Jennie Edmundson Hospital, Council Bluffs, Iowa, is a 255-bed regional health center serving approximately 250,000 residents in southwest Iowa with a medical staff of more than 225 physicians. Jennie Edmundson Hospital has the only cancer care program in southwest Iowa that is accredited by the American College of Surgeon's Commission on Cancer.

Methodist Hospital, located in Omaha, Nebraska, is a 430-bed acute care facility regarded as one of the best full-service hospitals in the area. It is a leader in such disciplines as cancer, cardiology, neurology and women's services. The region's leading obstetrical center, Methodist Hospital delivers more than 3,000 babies a year, more than any other hospital in the region.

Methodist Hospital has been designated as a Magnet Hospital by the American Nurses Credentialing Center (ANCC). With the Magnet designation, Methodist Hospital has joined the ranks of Baylor University Medical Center in Dallas and Johns Hopkins Hospital in Maryland. Professionally, statistics have shown that nurses and physicians at Magnet hospitals are more satisfied with their jobs and the care they provide. In addition, higher ratings are given to nursing competence and the work environment for nurses.

Methodist Physicians Clinic provides multi-specialty health care services at more than 30 owned and operated clinics throughout Iowa and Nebraska. Employing more than 150 physicians representing 17 specialties, Physicians Clinic provides quality patient care to more than 615,000 patients annually.

Nebraska Methodist College - The Josie Harper Campus is a fully-accredited, educational institution offering a variety of undergraduate, graduate and certificate programs in some of the fastest-growing, most in-demand health care fields, including nursing, radiologic technology, sonography, respiratory care, surgical technology, medical assistant, phlebotmy and nursing assistant. A curriculum that focuses on caring and holistic health has helped graduates make positive contributions to health care and in communities throughout the region.

Shared Service Systems is a wholesale distributor of medical surgical, and other health-related products to more than 500 hospitals, nursing homes and physician offices in a five-state region. It also operates the largest central laundry in a two-state area.
 
Read Less
8511 W Dodge Rd Omaha NE 68114 United States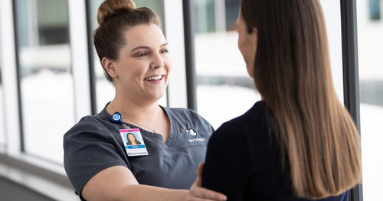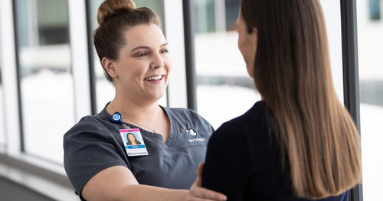 Our Culture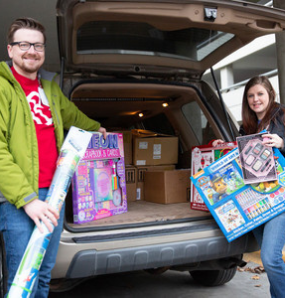 Our culture is one that cares deeply about the community where we live. Come join our team and become an impact maker in both healthcare and our community.
Questions & Answers

Provided by company
No questions/answers have been posted for this employer profile.
Didn't find your answer? Log in to ask a question!