Real-time monitoring platform to capture the voice of the employee and create action plans
that drive informed change resulting in increased employee retention and satisfaction.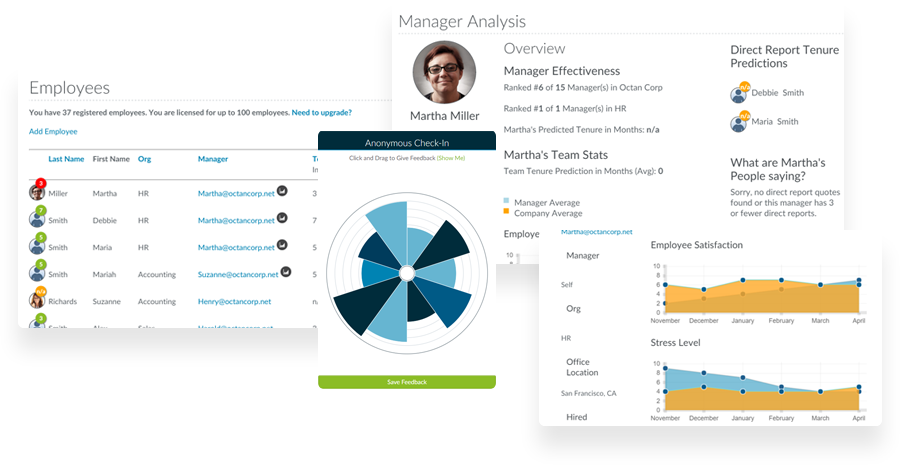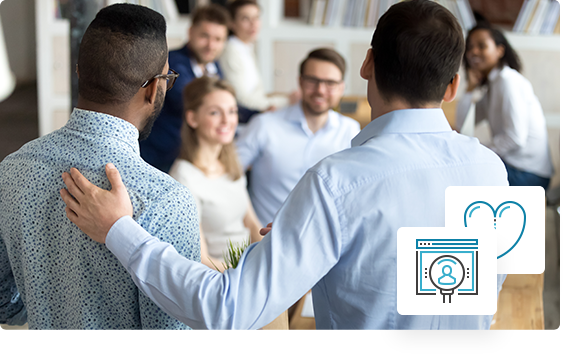 Employees are the heart of your company
Creating a culture that listens to the voice of the employee is not a one time event. Rather it's a conscious decision that needs to be nurtured and monitored to ensure the drivers of that culture are on track. By monitoring the pulse of your employees through regular voice of the employee surveys we can understand shifts in engagement, productivity, satisfaction, and retention that affect your business.
Listening to your employees drives productivity
Implementing a Voice of the Employee program doesn't have to be boring or distracting for management or your employees. The pulse assessment tool captures voice of the employee data faster and with higher response rates than any other survey tool in the industry. The pulse survey solution can be taken on a desktop, mobile, or tablet and captures more data in less time than any other survey interfaces on the market.
Creating an action plan
Our rich insights and industry leading analytics help you to craft an action plan to address issues we uncover.

Discovering impactful insights
Is as simple as using our 20 Minute Work Week. We walk you through the data and point out anomalies so that you can drill down seamlessly into our advanced analytics

Discovering impactful insights
Is as simple as using our 20 Minute Work Week. We walk you through the data and point out anomalies so that you can drill down seamlessly into our advanced analytics

Discovering impactful insights
Is as simple as using our 20 Minute Work Week. We walk you through the data and point out anomalies so that you can drill down seamlessly into our advanced analytics