Omaha Public Schools
Education/Training
Employees
+ 2,000 Employees
About
Mission: To prepare all students for success in college, career and life. Vision: Every student. Every day. Prepared for success. Values: Equity, Results, Leadership, Accountability and Joy...
More about us
About
Mission: To prepare all students for success in college, career and life.
Vision: Every student. Every day. Prepared for success.
Values: Equity, Results, Leadership, Accountability and Joy.
At the Omaha Public Schools, we prepare our students for life in a world where understanding and appreciation of diversity are essential.
Students
We educate more than 53,000 students from various ethnic, cultural and religious backgrounds. We teach more than 18,000 students who have received English Learner services at some time while at Omaha Public Schools. Our student population speaks 108 different languages. We meet all students where they are. We work with our gifted and talented students by providing a wide array of enrichment programs. Students have opportunities for advanced studies in essentially every subject area, including all core curriculum, music, art and physical education.
The majority of our graduates go on to college or technical schools. In 2020, our Omaha Public Schools graduates received approximately $60.6 million in scholarships. We are #OPSProud of our students, our staff and our programs. In the Omaha Public Schools, excellence is our standard. Our goal is to provide all students with the high-quality instruction needed to prepare for life in tomorrow's high-tech world.
Educational Opportunities for Students
Our mission at Omaha Public Schools is to prepare all students to excel in college, career and life. Our educational offerings are just as diverse as the students we serve. Our district consists of 63 elementary schools, 12 middle schools, seven high schools, one K-12 virtual school and 11 alternative programs. We're also currently building five new schools, including two high schools, two elementary schools and one middle school.
Students across all grade levels have optimal educational opportunities. All students' core studies are deep-rooted in S.T.E.M. (science, technology, engineering and math). At the same time, students engage in a variety of electives that include the performing and fine arts, world languages, JROTC and other extra-curricular activities. 
For high school students, the Omaha Public Schools College & Career Academies and Pathways align with high skill, high wage, in-demand future jobs. They allow high school students to explore a potential career field while gaining skills that will be beneficial in the next chapter of their story. In Omaha Public Schools, some high schools will offer academies, smaller learning communities with a career focus, while others offer pathways, a series of four or more classes focused on a group of related careers. In addition, Omaha Public Schools offers more AP (Advanced Placement) courses than any other district in Nebraska.
We are innovators in the world of educational technology. We are the first district in Nebraska certified to teach digital citizenship. During the 2016-2017 school year, we established the first virtual K-8 school in the state of Nebraska, which has since added grades 9-12. Through online and face-to-face learning opportunities our Omaha Virtual School students are empowered to take ownership of their learning.
A well-rounded athletic and physical education program has produced professional athletes and Olympic gold medalists while instilling in all students the importance of "fitness for life." Our students learn to work and play side-by-side, sharing discoveries and solving problems together.
Staff
Omaha Public Schools is the third-largest employer in the state, with more than 7,000 full-time employees who are involved in the daily operation of our schools. Our teaching staff has an average of 10 years of experience and more than 63 percent hold advanced degrees. Internationally known financier Warren Buffett, annually listed among the wealthiest Americans, has established the coveted Alice Buffett Outstanding Teacher Award to honor teachers in the Omaha Public Schools. Many of our teachers have won Nebraska Teacher of the Year Awards, Presidential Excellence awards and other national, regional and local citations.
Health and Safety During COVID-19
Health and safety have been our priority as we planned for a responsible return to school. We care deeply about our students, staff and families. We have implemented layers of precautions which include district-provided facial coverings, hand sanitizer throughout our schools, frequent hand-washing and enhanced cleaning and disinfecting procedures. We take these measures most seriously.
With our 1 to 1 Technology Program, we connected each student with their own Wi-Fi-equipped personal learning device to continue their education when health conditions have prevented them from attending school in person.
However, while making the best effort to teach our kids during the pandemic, we know learning has sometimes not reached our academic standards. To overcome this, Omaha Public Schools has launched an Academic Recovery Plan with short, medium and long-term goals stretching into 2023. Staff will work toward each student having their own unique recovery plan that accelerates their individual learning.
Omaha Public Schools also created the Meals2Go program, working with local food banks to feed students and families who face food insecurity during at-home learning. 
Read Less
3215 Cuming Street Omaha, NE 68131 United States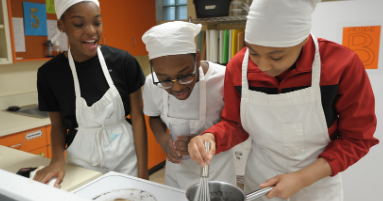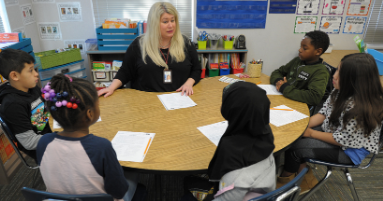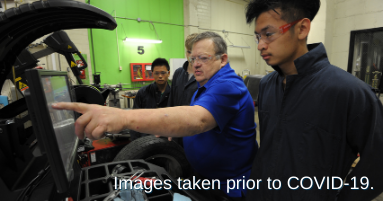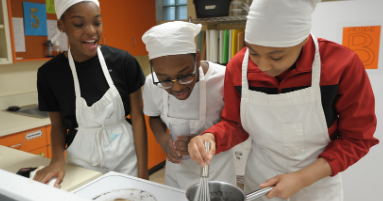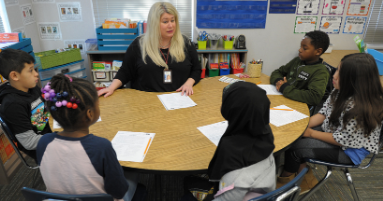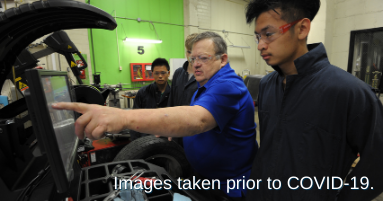 Technologies
Cascading Style Sheets (CSS)
Cascading Style Sheets (CSS)
Our Culture
Mission: To prepare all students for success in college, career and life. Vision: Every student. Every day. Prepared for success. Values: Equity, Results, Leadership, Accountability and Joy.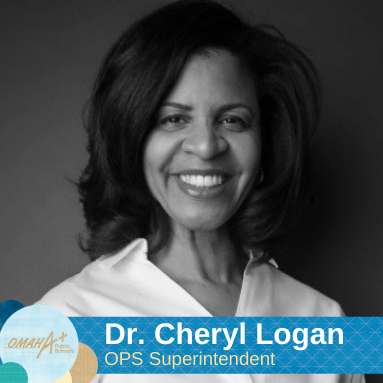 "At OPS, your work *will* make a lasting impact on our students. Whether you teach in the classroom or by example elsewhere in the district, you can play a significant role in a young person's life."